10 things to do this weekend: October 21-24 | Chicago News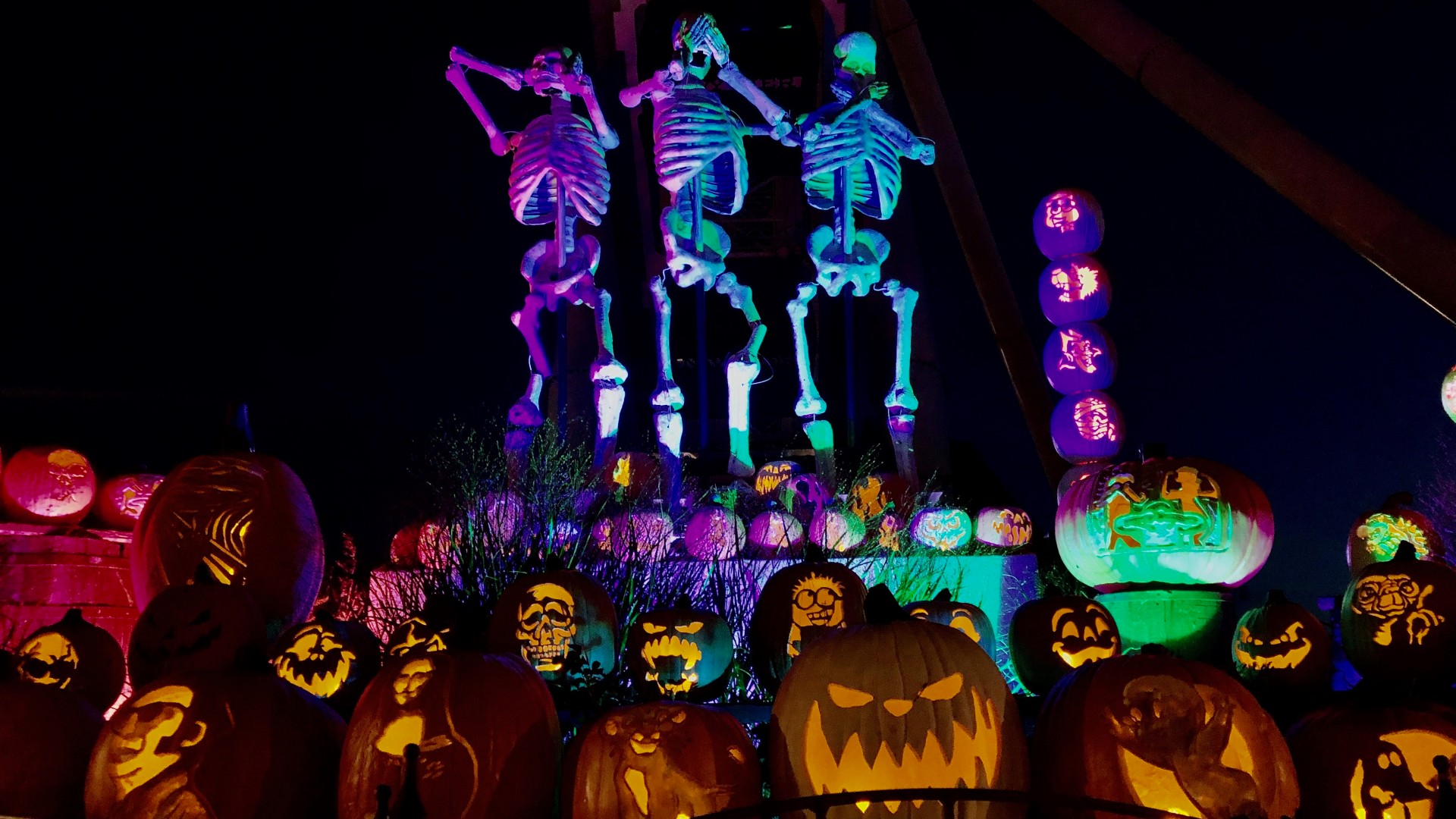 (Courtesy of Navy Pier)

1. Glow
Navy Pier gets in the mood with Pier pumpkin lights, with jack-o'-lantern towers and brilliant light displays spread across the 50-acre pier. While you can visit anytime, organizers say the best viewing is after dusk. Dress up like your favorite superhero or villain for Superhero & Cosplay Day (Saturday) which includes a screening of "The Dark Knight".
Details: 10 a.m. to 11:30 p.m. daily through October 31 at Navy Pier, 600 E. Grand Ave. Free / MENU
---
Find more festivals: 2021 Festival Guide
---
2. Dig
The gardening season is drawing to a close. At Workshop: Put your bed to bed, you will learn about garden cleaning, soil health and compost, fall planting for spring crops and cover crops, and preparing your garden for winter.
Details: 11 am to noon on Saturdays at the Peterson Garden Project, 6306 N. Broadway. To free / MENU
---
3. Pull
Suits are optional, but comfortable shoes are not for Scary 3K Walk / Run and Food Drive in Hale. Participants will start at Hale Park and run or walk north to Wentworth Pack before returning to Hale Park.
Details: 10 am-11:30am Saturday at Hale Park, 6258 West 62nd St. To free / MENU
---
4. Create
From the preparation of the pulp of vegetable fibers to the pigmentation, through the drawing of sheets of paper, the modeling and the drying, in Paper making and mimosas with Molly Blumberg you will sip bubbles and create something unique. BYO items you'd like to include in your paper like confetti or dried flowers. The organizers advise you to wear waterproof clothing like a rain jacket or a poncho and boots.
Details: 1 p.m. to 4 p.m. Saturday at salonlb, 1010 W. 35th St., Suite 500. $ 50 / MENU
---
5. Buy
The holiday shopping season is accelerating in Markets for Makers Chicago. Over 90 artisans showcase their products, from art and jewelry to unique yarns and skin care products.
Details: 11 a.m. to 5 p.m. Saturday and Sunday at Artifact Events, 4325 N. Ravenswood Ave. $ 8 to $ 12 / MENU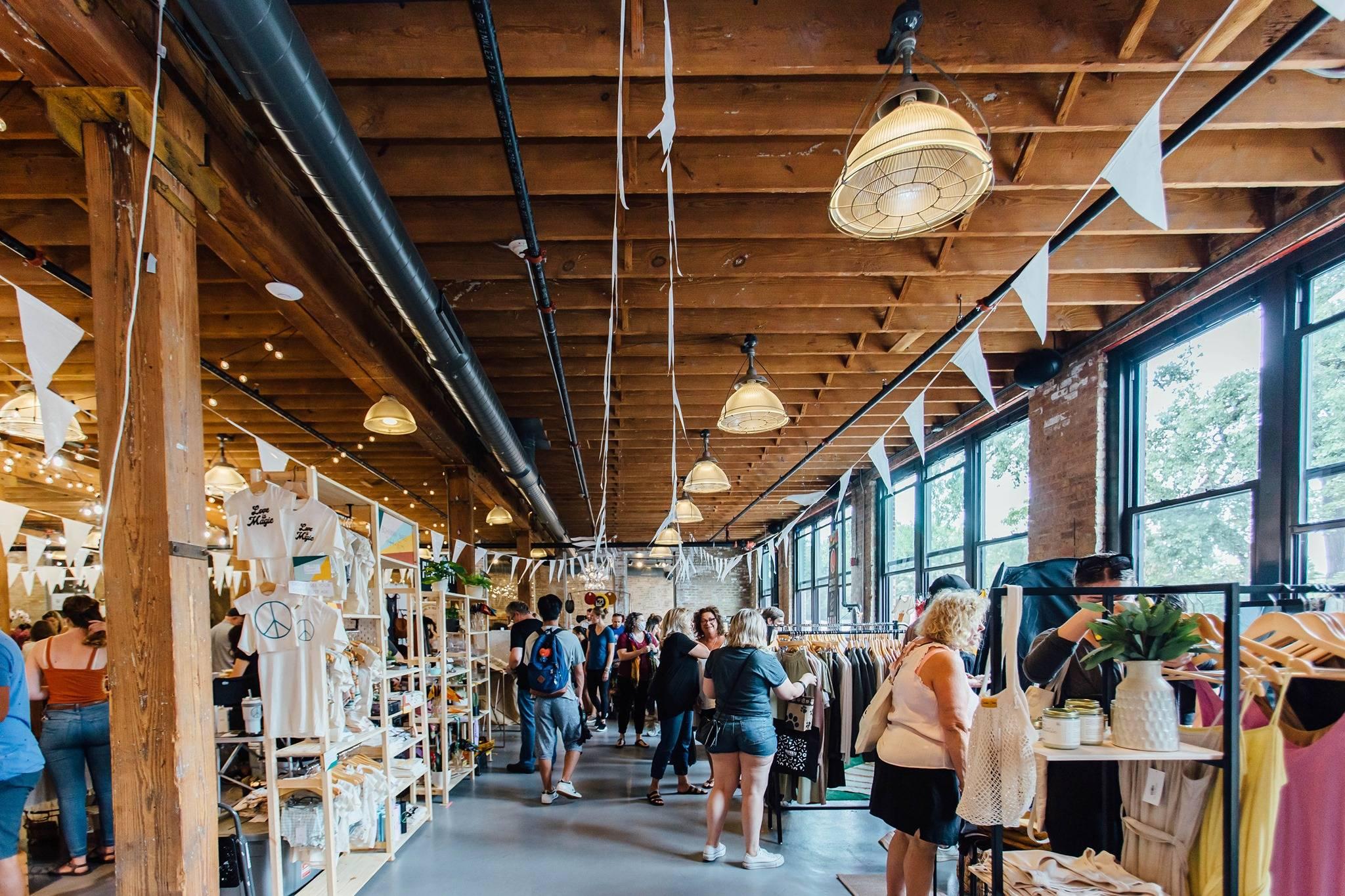 (Markets for Creators / Facebook)

6. Refuel
At Garfield Park Neighborhood Market, you can do your weekly groceries choosing from fresh produce grown in community gardens, baked goods, bath and body products and more.
Details: 10 a.m. to 2 p.m. Saturday at Hatchery Square, 135 N. Kedzie Ave. Free / MENU
---
7. Be festive
Haunted hayrides, a spooky carousel and a festive corn maze are among the attractions of Boo at the zoo. Even the resident animals get in the mood, with polar and brown bears receiving pumpkins (10:30 am Sunday). While the candy stations have been closed this year to avoid crowds, children will receive treats as they exit the zoo.
Details: 10 a.m. to 5 p.m. Wednesday to Friday; 10 a.m. to 6 p.m. Saturday and Sunday to Sunday at Brookfield Zoo, 8400 31st St., Brookfield. Free with general admission: $ 24.95 for adults; $ 17.95 for children (3 to 11 years old); $ 19.95 for seniors. / MENU
---
8. Point
Clothes that need a little attention can find new life thanks to the Repair a Life Workshop, which seeks to bring the community together amid the coronavirus pandemic. Thread, needles, buttons, rubber bands, mending eggs, a sewing machine and other supplies will be provided.
Details: 1 p.m. to 4 p.m. Saturday at The Plant Chicago, 4459 S. Marshfield Ave. $ 10 / MENU
---
9. Howl
Your furry babies can participate in the treat game at Pup-o-ween. No costumes needed, but if your puppy likes to dress up, make sure to enter them in the costume contest (open until 11 p.m. on Friday). The competition starts on Saturday noon. Prizes will be given out for the scariest, sweetest, most creative, best dog / parent combo, and best overall costume.
Details: 10 a.m.-2 p.m. Saturday at Ainslie Arts Plaza, 4844 N. Lincoln Ave. Free / MENU
---
10. Untangle
Located a century after the death of Victor Frankenstein, "The Puzzle Bride: A Frankenstein Story"Follows scientist Maria von Moos as she excavates the infamous Dr. Frankenstein castle and what she finds in her research to uncover the secrets of a mad man.
Details: Performance hours vary until November 14 at Mayslake Hall, 1717 W. 31st St., Oak Brook. $ 49- $ 59 / MENU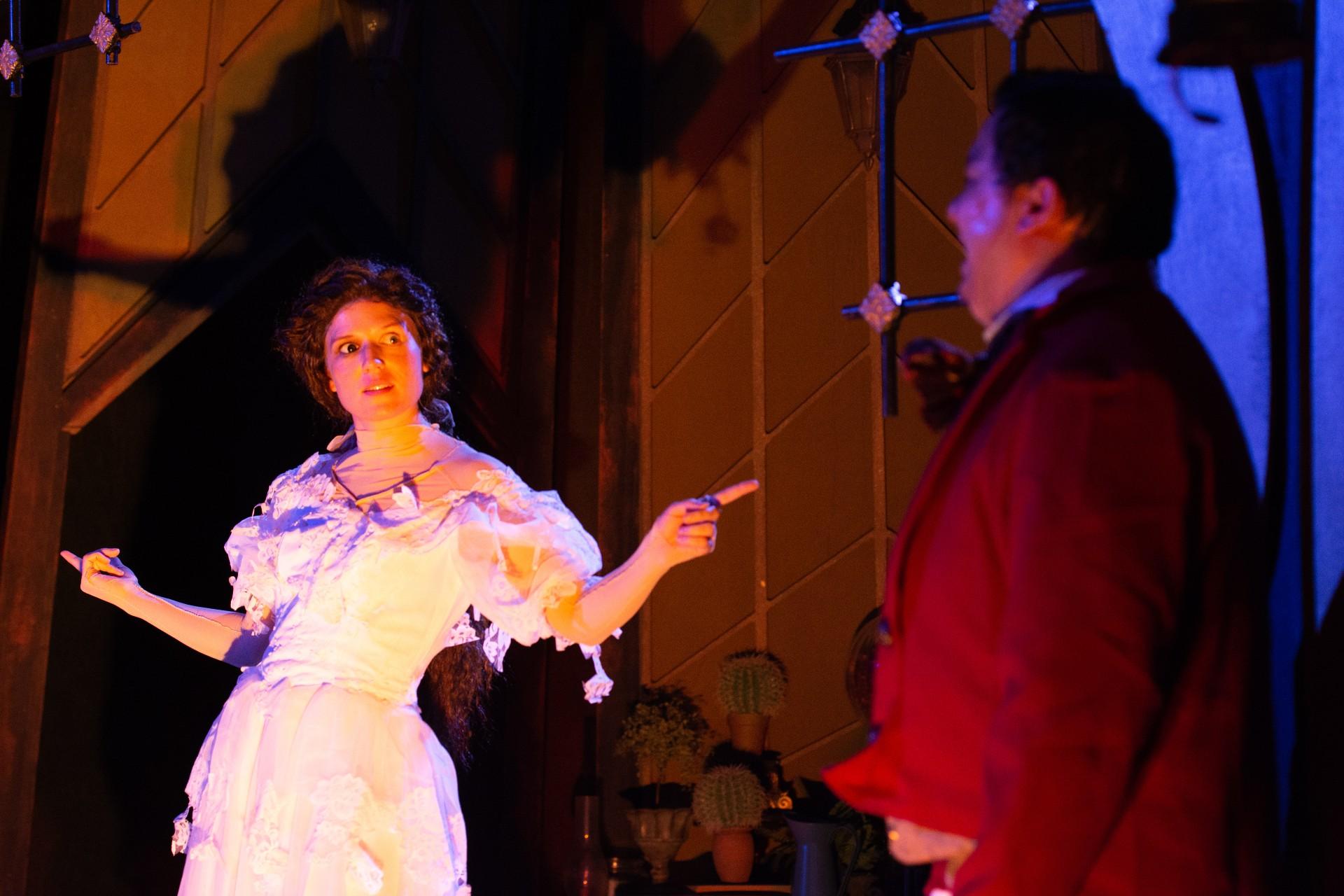 Heather Chrisler and Peter Sipla in "The Jigsaw Bride". (Photo by Tom McGrath)

The events listed are subject to change. We recommend that you check the times and locations before going out. Want to share your upcoming events with us for review in a future roundup? Send us an e-mail.
---